Beverly Hills Child Custody Lawyer
Creating Parenting Plans & Making Child Custody Modifications For Families in Beverly Hills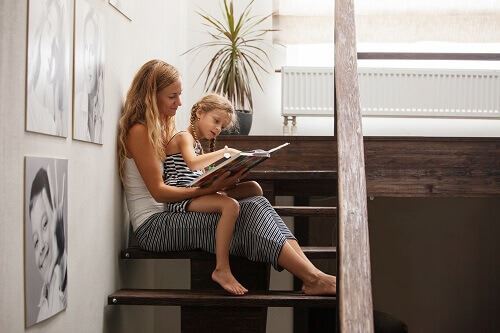 Every family is unique, and, in an ideal world, parents could cooperate outside of court to develop a parenting plan that works for them. But, of course, that kind of cooperation may not be easy, especially when the parents are in the process of divorcing.
Then, it is crucial to have skilled legal guidance to help you develop the best parenting plan for all parties involved. A Beverly Hills family lawyer from the Mansouri Law Offices can help fight for you to achieve your custody and support goals, whether through negotiation with the other parent or by aggressively protecting your rights in court.
Our family law lawyers also handle post-decree modifications such as move-away proceedings and changes to support. As our client, you can rely on our law firm in Beverly Hills to protect your rights and interests.
Should I Hire a Lawyer for Child Custody?
You should hire a Beverly Hills child custody attorney for cases with specific circumstances that will require legal guidance. However, any Southern California child custody attorney can become an influential advocate, especially if your situations are complicated or include any form of abuse.
Hiring a lawyer with legal guidance can help your outcome with your family law matters.
We handle child custody cases, including:
It's crucial to have reliable legal representation if you are bracing to negotiate your parental rights with your ex-spouse shortly.
Our experienced Beverly Hills child custody lawyers can provide direction, security, and stability regarding some of the most challenging aspects of divorce in CA.
---
To schedule a confidential consultation to discuss your child custody dispute, contact our law firm in Beverly Hills today at (310) 878-4077.
---
Child Custody Laws in Beverly Hills, California
In Beverly Hills, managing child custody comes down to legal and physical guardianship. To understand your options and help determine the best solution for you, you need an attorney on your side.
We will guide you through this sensitive situation and will fight to protect your rights and the best interests of your children.
When a judge is determining what is in the best interest, they will often consider the following:
Which parent is best able to meet the children's emotional and physical needs
Which parent will allow for the most consistency in their children's life
Which parent will be safest to live with
The child's age
The impacted by a change in custody
Legal Custody
Legal custody gives a parent the right to make crucial decisions regarding the kid's welfare, including education, religion, and medical care.
Legal custody also allows the parent to obtain information from schools, doctors, governments, and other institutions.
Courts almost always award joint legal guardianship to the parents unless there is a specific cause to believe that this arrangement would not be in the best interests.
Joint legal guardianship means that parents confer on decisions regarding the child.
Physical Custody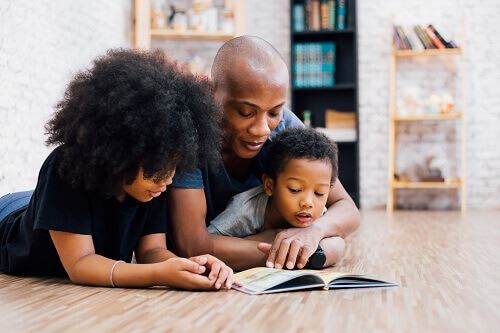 Physical custody is granted to the parent with whom the children will live most of the time. Joint physical custody means the time with each mother and father is split relatively evenly.
The basic schedule will be officially agreed upon as part of divorce proceedings, but the schedule does not have to follow a one-set structure.
Joint vs Sole Physical Custody
When possible, courts will award joint physical guardianship if both parents want such an arrangement. In some cases, however, sole custody is granted. Typically, with sole custody, the non-custodial mother/father is granted certain visitation rights, although there are extreme situations where one parent is denied custody and visitation.
In all determinations, the child's best interests are the top priority.
Finding a Custody Arrangement That Fits Your Family
Sharing physical custody after divorce can be a challenging experience.
Depending on numerous details of your specific situation, there may be different options to consider regarding how you plan to share custody.
Below are a few options that you may want to explore.
Separate parents, separate homes. This is the most common type of living arrangement and the one most people think about when they think about sharing guardianship. This traditional arrangement involves each ex-spouse living in their own home. The kids then travel between the homes and live with each parent during their parenting time.
Nesting, or bird nesting, Nesting is an arrangement where the children's home is "the nest." Parents then move in and out of the nest home, depending on who has custody. As this article points out, nesting can work well for families who prioritize stability for the kids, but it isn't easy. To make nesting work, each parent needs to have their own separate home in addition to the children's home. Parents also need to be committed to taking care of "the nest."
Living together. Some families can still live in the same space and co-parent. While this is likely one of the rarer options, it could work when people have substantial homes with different living spaces. It might also work for people living in apartments in the same building or people with a main house and guesthouse on site.
Finding the best arrangement for you and your kids. Whatever you decide to do, it is crucial that you prioritize your kids' well-being when figuring out custody and living situations after divorce. You would also be wise to discuss with your attorney any legal measures and protections you can put in place to ensure the arrangement is fair.
Mediation as an Alternative to Litigation
When it comes to child custody disputes, mediation can be a beneficial alternative to taking the case to court. Mediation is a process where a neutral third party, known as a mediator, helps parents work together to reach a mutually agreeable solution regarding child custody and visitation. At Mansouri Law Offices, we understand the importance of finding a peaceful resolution that prioritizes the best interests of the child.
Benefits of choosing mediation include:
Control over the outcome: Unlike litigation, where a judge makes the final decision, mediation allows parents to have more control and input in creating a custody agreement that works best for their unique situation.
Cost-effective: Mediation is often less expensive than going to court, as it typically requires fewer legal fees and takes less time to reach a resolution.
Preserving relationships: Mediation promotes open communication and cooperation between parents, which can help preserve their relationship and minimize conflict for the benefit of the child.
Confidentiality: Mediation is a private and confidential process, which means that discussions and agreements made during mediation are not part of the public record.
If you are considering mediation as an alternative to litigation for your child custody case in Beverly Hills, our experienced attorneys at Mansouri Law Offices can guide you through the process and help you reach a fair and amicable resolution. Contact us today to schedule a consultation.
Frequently Asked Questions Regarding Child Custody
Can a Mother Keep the Child Away From the Father in California?
In California, a mother cannot take a child away without the father's consent. In addition, the California court can hold a mother accountable if she takes a child from the father without justifiable cause.
Can a Father Get 50 50 Custody in California?
Child custody laws for fathers in California do not require 50/50 custody for parenting time. However, joint physical custody is generally synonymous with a 50/50 custody schedule. Therefore, joint physical custody is suitable for fathers so long as both parents have considerable periods with the child.
Can I modify a child custody agreement after it has been finalized?
Yes, post-decree modifications to child custody agreements can be made. A Beverly Hills family lawyer can help you with changes to support and move-away proceedings.
Do I need a lawyer for child custody cases in Beverly Hills?
While hiring a lawyer is not always necessary, it is recommended for cases with specific circumstances that will require legal guidance. Any Southern California child custody attorney can become an influential advocate, especially if your situations are complicated or include any form of abuse.
Can a Custodial Parent in California Move Away With the Child?
In general, in California, the parent with primary physical custody of the kid has the right to relocate to another city or state. However, there are limits to this right. If the child's other parent can prove that the relocation would harm the children, then the parent with primary physical custody cannot relocate with the child.
Things are slightly different if the parents share joint physical custody. In situations like this, if one parent objects to the relocation, the parent who wants to relocate with the child must prove that the relocation is in the child's best interest.
Should a dispute regarding relocation arise, parents need to consult with their family lawyers as soon as possible. It is essential first and foremost that the child's needs met. Children need love and stability from both parents, especially in the wake of a divorce.
Moving away from home can be hard on a child, so it is essential to keep their best interests in mind before taking any action. A child relocation attorney can assess their client's situation and provide legal advice.
Contact Us for a Child Custody Attorney in Beverly Hills Today
The custody of your children is a severe matter to encounter, so it's not something you should attempt on your own. Your former spouse will likely have hired an attorney to represent them.
If you go to family court without an attorney of your own, you'll be starting the hearing at a significant disadvantage. Hiring a Beverly Hills family attorney will ensure that you'll receive the best possible outcome in your hearing.
For more than 15 years, Mansouri Law Offices has been helping parents in Beverly Hills, California, achieve positive and lasting results in child custody matters. If you need to establish a workable parenting plan that protects and promotes your child's best interests, we can help.
Our founding family attorney, Pedram Mansouri, is a Certified Family Law Specialist by the State Bar of California, Board of Legal Specialization, who understands that there is nothing more important to you than your family.
---
To schedule a confidential consultation with a dedicated family lawyer in Beverly Hills, contact us online or call our law firm at (310) 878-4077. We always return phone calls as soon as possible.
Helpful Resources

What Sets Us Apart
Why Mansouri Law Offices is Right For You
Top Notch Academic Credentials

Big Firm Service with Personalized Attention

Aggressive Litigator With Experience Handling Contentious and Complicated Cases

Certified Family Law Specialist The Opinions That Matter Most
See What Our Clients Have To Say
Roger

I thank my lucky stars that I found this attorney before my ex did!

Melissa

My ex was not a nice man and Mr. Mansouri let him have it!

Chris

I couldn't be more satisfied with my attorney's.

Bob

Attorney Pedram Mansouri and his staff provide excellent customer service throughout the entire process.

Marcio

Truly made me feel at ease in an uneasy time in my life.

Jane

He was my knight and shining armor.

Lisa

You are a wonderful man and a great lawyer.

Ira

I was very lucky a friend of mine recommended Attorney Mansouri!

Henry

Very friendly and truly cares about you as a person.

Ken

He is my favorite divorce attorney and I have had 3 of them.

Damon

He is a very skilled attorney and always puts his clients first.

Jullia

Pedram really helped me out and took the time to explain what we needed to do and was honest about the legal system.

Deanna

Very professional, intelligent, aggressive fighter, and empathetic (toward me) which gave me a huge piece of mind.

Former Client

I strongly advocate securing Pedram in divorce matters. I cannot say enough good things about him.

Lauren

His ability to be calm and focused, and yet be super aggressive is unmatched.

Mehran

Pedram is an amazing man and a fantastic attorney.

Former Client

I can't thank him enough for everything he did for me.

Bubah

He is kind and listens to what you, as a client and as an individual, have to say.

Sarah

Mr. Mansouri did a tremendous job in all aspects of this case, especially keeping me calm at the court hearings.

Lina

Pedram, you are a hero in my eyes.

MA

Pedram is fiercely passionate about the law and incomparable in his personal character and integrity.

Lou

I truly believe that if I hired someone else, I would have lost my business.

Former Client

I got what I was entitled to. I have Pedram to thank for that.

Former Client

Wendy and Pedram were on top of it.

Liv

Absolutely marvelous job! Bravo Pedram Bravo!

Javier

This is a place to go for a solid attorney.

Hector

This man saved my life.

Bob

Pedram was amazing! As a matter of fact, the whole staff provided excellent customer service.

Rita

I am finally free!!! I totally agree with the other reviewer who said Pedram was the Top Attorney in Town!!!

Steve

Hiring Pedram as my attorney was one of the best decisions I have ever made.

Jill

Mr. Pedram made sure he had the truth presented in court.

Ben

My attorney Pedram was top-notch.

Peter

This was a decision that I have never suffered with regret.

Lisa

Pedram is a very good attorney and and even better man.

M.A.

A caring, experience attorney is essential to ease the heartaches. Pedram is an amazing man and a fantastic attorney. Thanks Pedram.

Former Client

My husband hired an expensive firm with a lot of "bulldog" lawyers, but I felt I got much better representation at a much more reasonable rate.

Damon

He is a very skilled attorney and always puts his clients first. He has an uncanny ability to explain difficult legal concepts in a simple way that a layman can understand. Pedram is honest, hard-working and highly intelligent.

Former Client

He was always respectful and compassionate, but above all, he was extremely professional. One thing I loved was that he always answered my calls and questions whenever something would come up.

Former Client

Pedram handled one of our corporate clients who had a complicated case that needed to be handled quietly and carefully with around the clock work. He didn't pay attention to the hours or the complexity, just getting it right and getting it done.

Lauren P.

I had gone through two other attorneys in my divorce and from the minute I met with Pedram he had a clear strategy of what needed to be done. His ability to be calm and focused, and yet be super aggressive is unmatched.